I wrote the code and organized the data collection for this AAJA student project that showed that two out of three summer interns from seven top newsrooms came from among the most selective colleges in America.
After the story published, dozens of reporters and editors shared the piece on social media, citing their own barriers to breaking into journalism and demanding more economically diverse newsrooms.
Other Journalism and Academic Data Projects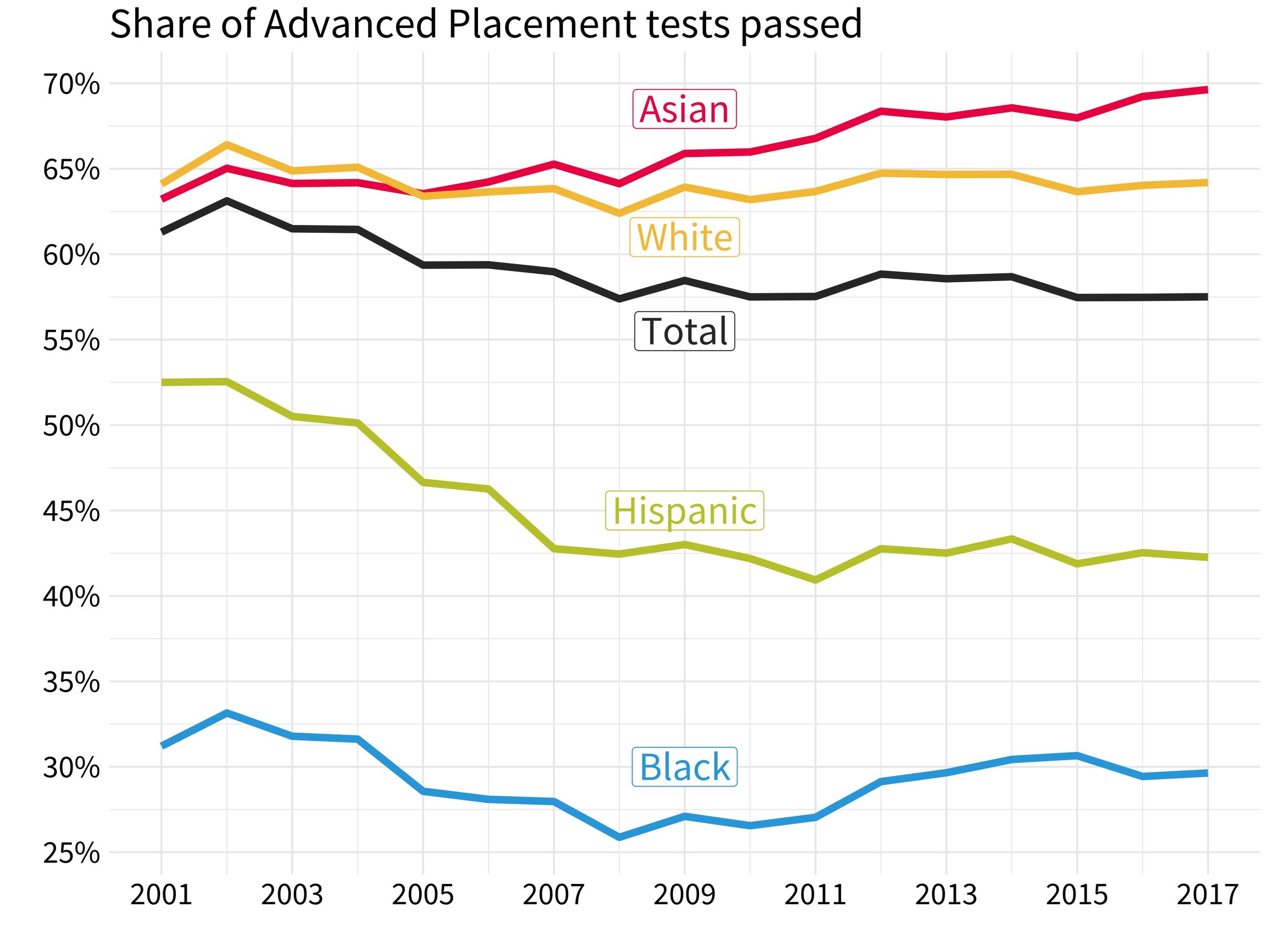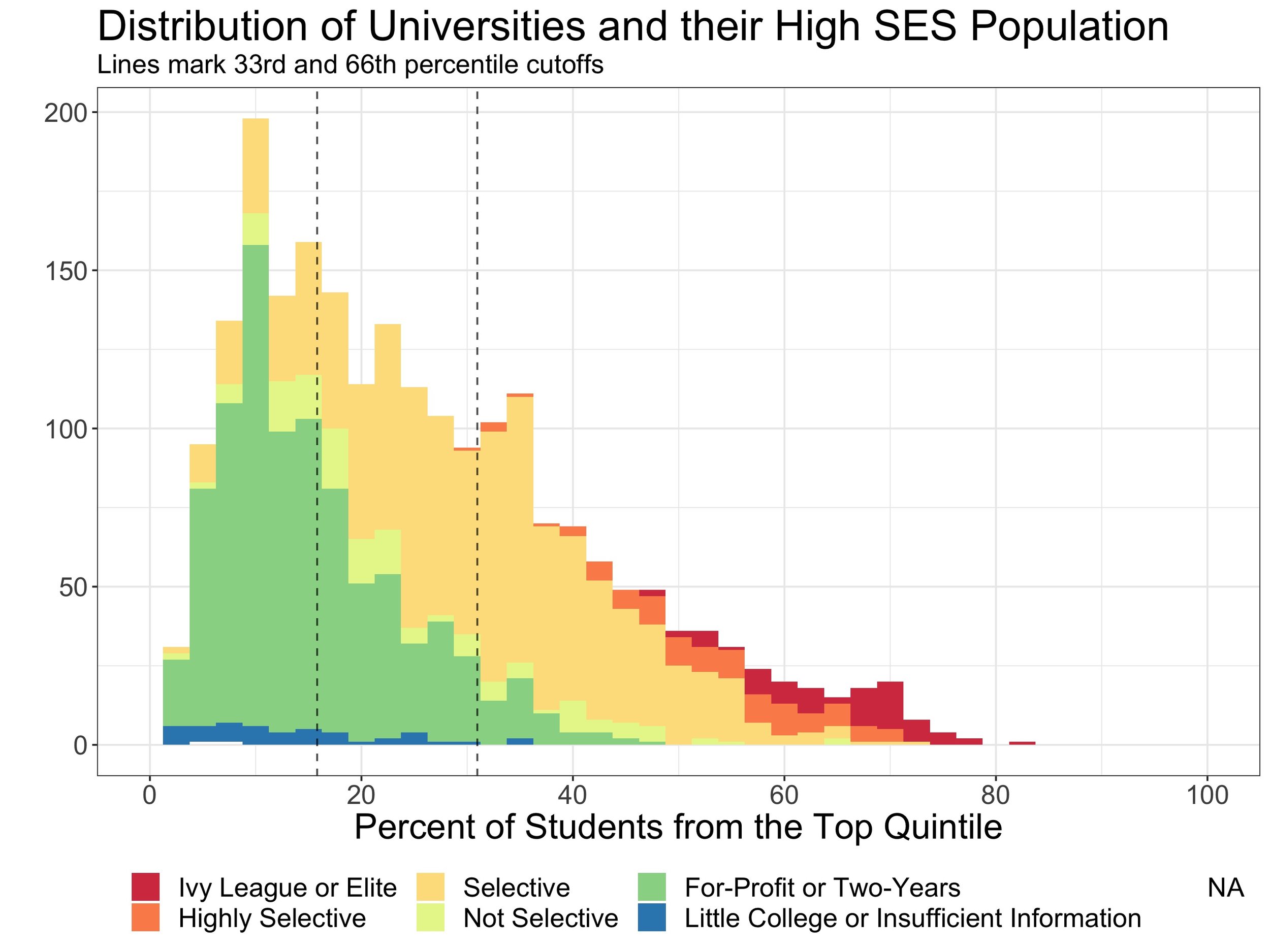 Research Seminar in Quantitative Social Science
Economics 71: Health Economics and Policy
Median Grades by Academic Department
Red Tweet Blue Tweet: Partisan Habits and Word Frequencies
I scraped the tweets of senators on Twitter and analyzed them by partisanship in R. On the right, the volume of tweets sent by a particular party is arranged by month. The Democrats have increased the tweet volume since January 2017, likely due to the new presidential administration. On the left, the frequency of individual words was analyzed by how likely one party was to use it. Words like "senate" and "bill" are used in high frequency by both parties, while words like "obamacare" or "billionaires" are more likely to be tweeted by a Republican or Democrat, respectively.
Florida Districts and the 2008 Election (GitHub)
Coursework from QSS 30.06 "By the Numbers: Race, Incarceration and Politics," taught by David Cottrell in Spring, 2017. In the class dataset, "fl" dataset combines 2008 presidential votes at the precinct-level with demographic data from 2010 Census. "sims" dataset contains the results of 100 simulated districting plans in Florida, derived from Chen and Cottrell (2016).
The left graph shows the relationship between the black share of the voting age population and the McCain share of the two-party vote. As shown, a higher black share of the population is correlated with a lower Republican share of the vote. The right graph depicts McCain's share of the two-party vote across Florida's 27 districts. While McCain received 48.6 percent of the two-party vote in FL, he won 63 percent of districts. The right graph shows some evidence for partisan gerrymandering in the packed districts.